The launch event of the Renovalt project was held on 31/01/2019 in the presence of Mr Pierre-Yves Jeholet, minister, among other things, of innovation, employment and training. This event was a great opportunity for the entire team of project partners to present their objectives to an audience made up of construction professionals.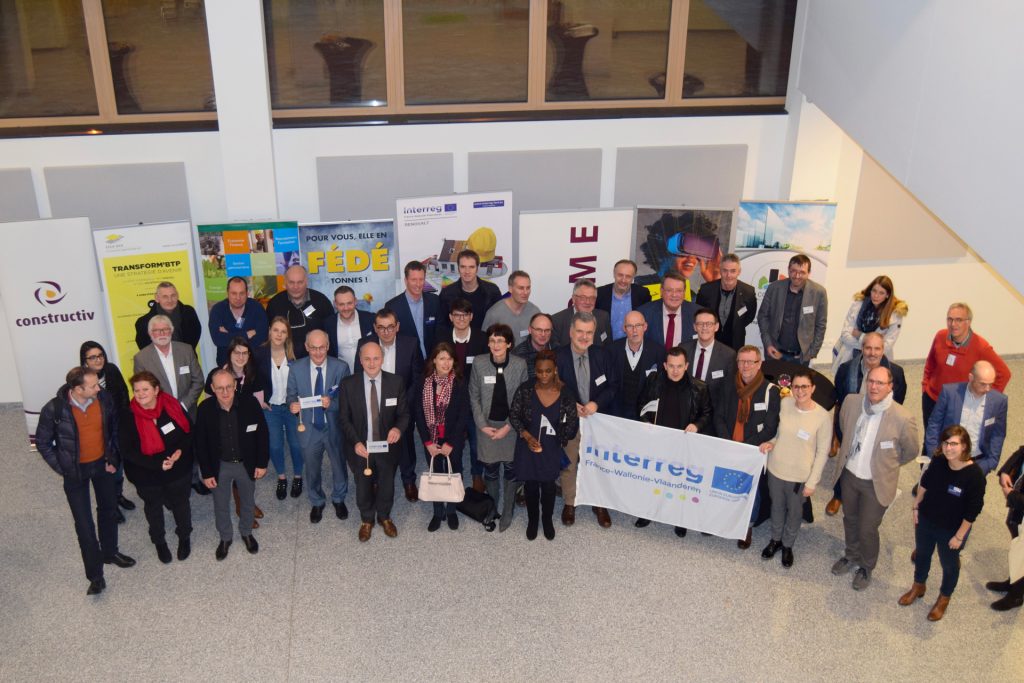 After a visit to the IFAPME Isnes training centre, the guests had a chance to find out about the issues involved in this cross-border project thanks to various presentations:
Introduction by minister Pierre-Yves Jeholet
General presentation of the Interreg F-W-VL programme by Lucie Maurel (Interreg technical team)
Presentation of the project by Denis De Backer – Project leader IFAPME
Round table attended by various project participants:

Nicole Roland – Administrator General IFAPME
Michel Heukmes – Project leader CAP Construction
Alain Laporte – President BTP-CFA Grand Est
Francis Carnoy – Director General CCW
Jean-Marc Schaffner – President FFB Grand Est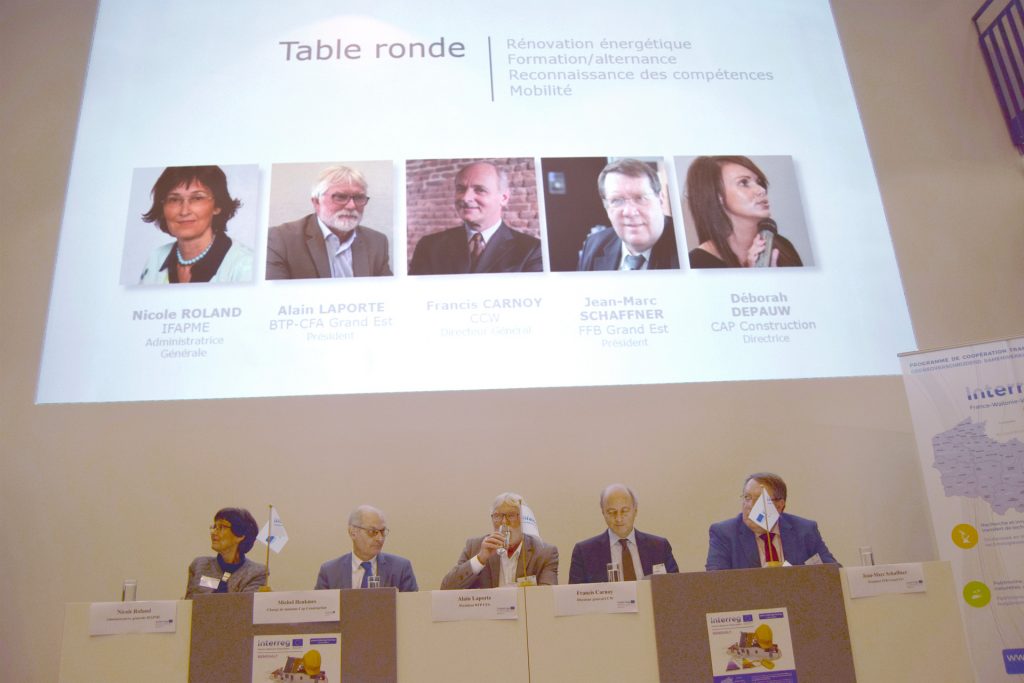 The various discussions covered the main themes of the Renovalt project:
energy renovation
alternance training
recognition of skills
mobility
innovations in the construction sector and in education
cross-border collaboration
The participants enjoyed a drink together after the presentations. This provided an opportunity to officially launch the project in a friendly atmosphere!